Rails Rumble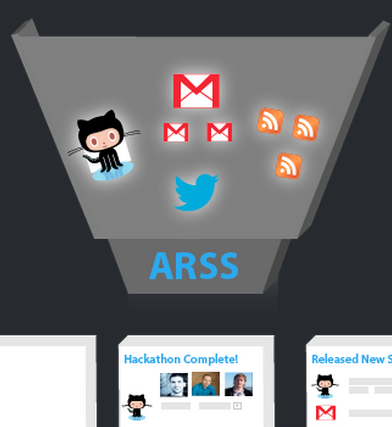 </img>
I joined forces with relative rails veterans dickey.xxx and amdtech to form team Attested Development in the 2012 Rails Rumble.
Our submission arss.io (A Really Simple Stuff Syndicator) is a way to aggregate multiple feeds of data from a range of services and package the combined items into a summarized feed of high quality 'parcels'. Jeff created a great write up post on his blog
I played the role of the front end and demi-product guy and Jeff and Aaron conquered the core architecture with surprising easy in ruby. Their development efficiency drove me to take and complete the Rails For Zombies course with the intent of learning more ruby/rails in the near future.